reticulation services in perth's far northern suburbs
your trusted waterwise experts
Welcome to Mr Retic, your premier destination for quality reticulation services in Perth's far northern suburbs. We take immense pride in being your go-to waterwise experts, offering a comprehensive range of solutions to keep your garden flourishing and your water usage efficient.
Are you envisioning a lush and vibrant garden? Look no further! Our skilled team specializes in creating bespoke Waterwise irrigation systems tailored to your garden's unique needs. Whether it's a residential landscape or a commercial project, we'll design and install an irrigation system that ensures your green spaces thrive for years to come. 
Don't let a leaky sprinkler or a malfunctioning controller dampen your garden's beauty. Our expert technicians are well-versed in diagnosing and repairing a wide array of reticulation issues. From fixing leaks and replacing sprinklers to reprogramming controllers, we've got the expertise to get your system back in top shape.
Regular maintenance is the backbone of a healthy garden. Our reliable reticulation servicing ensures that your irrigation system operates at its best throughout the year. Our scheduled checks and tune-ups guarantee that your plants receive the precise amount of water they need, fostering a lush and thriving landscape.
Worried about water wastage and high water bills due to reticulation leaks? Our team can assist you in submitting Leak Allowance applications to the Water Corporation. Through this initiative, you may be eligible for rebates on your water bill for detected and repaired leaks, encouraging water conservation while saving you money.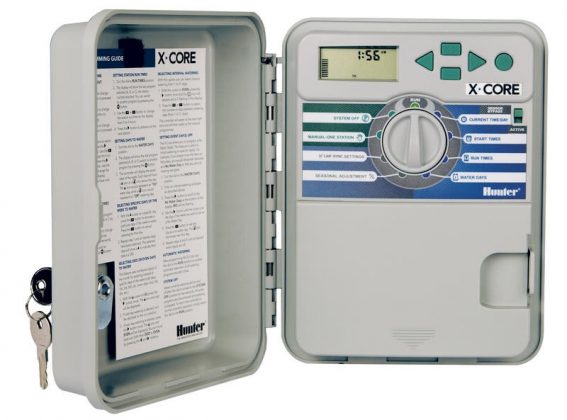 As waterwise advocates, we understand the significance of efficient irrigation management. Our collection of high-quality reticulation controllers and expert equipment ensures optimized water usage, putting you in control of your garden's hydration needs. 
our customer-centric approach
At Mr Retic, we prioritize your satisfaction and convenience above all else. Our friendly and approachable team is committed to delivering fast, efficient, and reliable services, ensuring that your reticulation needs are met with professionalism and expertise. We understand the importance of open communication, making sure we fully comprehend your garden aspirations and tailor our solutions accordingly.
a green future, one garden at a time
Our vision is to become the leading reticulation expert in Perth's far northern suburbs. Through exceptional service, innovative solutions, and water efficiency, we aim to create lush, sustainable outdoor spaces that enrich lives and contribute positively to the environment. With a strong sense of community and a passion for excellence, we envision a greener and vibrant future, one garden at a time.
If you're stuck trying to fix your reticulation on your own, feel free to give us a call for assistance. We're here to help, and chances are, we can offer guidance over the phone at no cost to you. If you can't sort it out yourself, book us in to come give you a hand, allowing you to continue DIY-ing you own retic. 
Ready to transform your garden into a waterwise oasis? Experience the Mr Retic difference and let us be your trusted partners in creating a flourishing landscape that radiates beauty and conservation by contacting us to book a job with us. Embrace a waterwise future with Mr Retic – Your garden will thank you!
If you're having problems finding solenoids and don't know where to start then give us a call. 99% of the time we can find them quickly and easily using our solenoid locator.
The solenoid detector sends a signal down the cable that we can pick up with the receiver, assisting us to find lost solenoids. We currently use the Armada Pro800D.
Once your solenoids have been found, we are able to test them to check if they are receiving power, opening and closing as expected.
For testing solenoids we have the Armada Pro48 & Pro50.
We use quality 'Tested' Rain Bird Solenoids for our Master Valves for our installations and repairs. As that have been tested by the manufacture to ensure that they are at the best preforming efficiency and workmanship. And proven reliable Richdel Solenoids as our station valves. These are so great for easy maintenance when solenoids need to be serviced.